Restaurant Week 2017
Cipollina is proud to announce that we will be participating in WNY Local Restaurant Week 2017. 
On Monday, October 16th through Sunday, October 22nd, we will be featuring a unique Restaurant Week menu in addition to special deals on dinner: Two courses are only 20.17!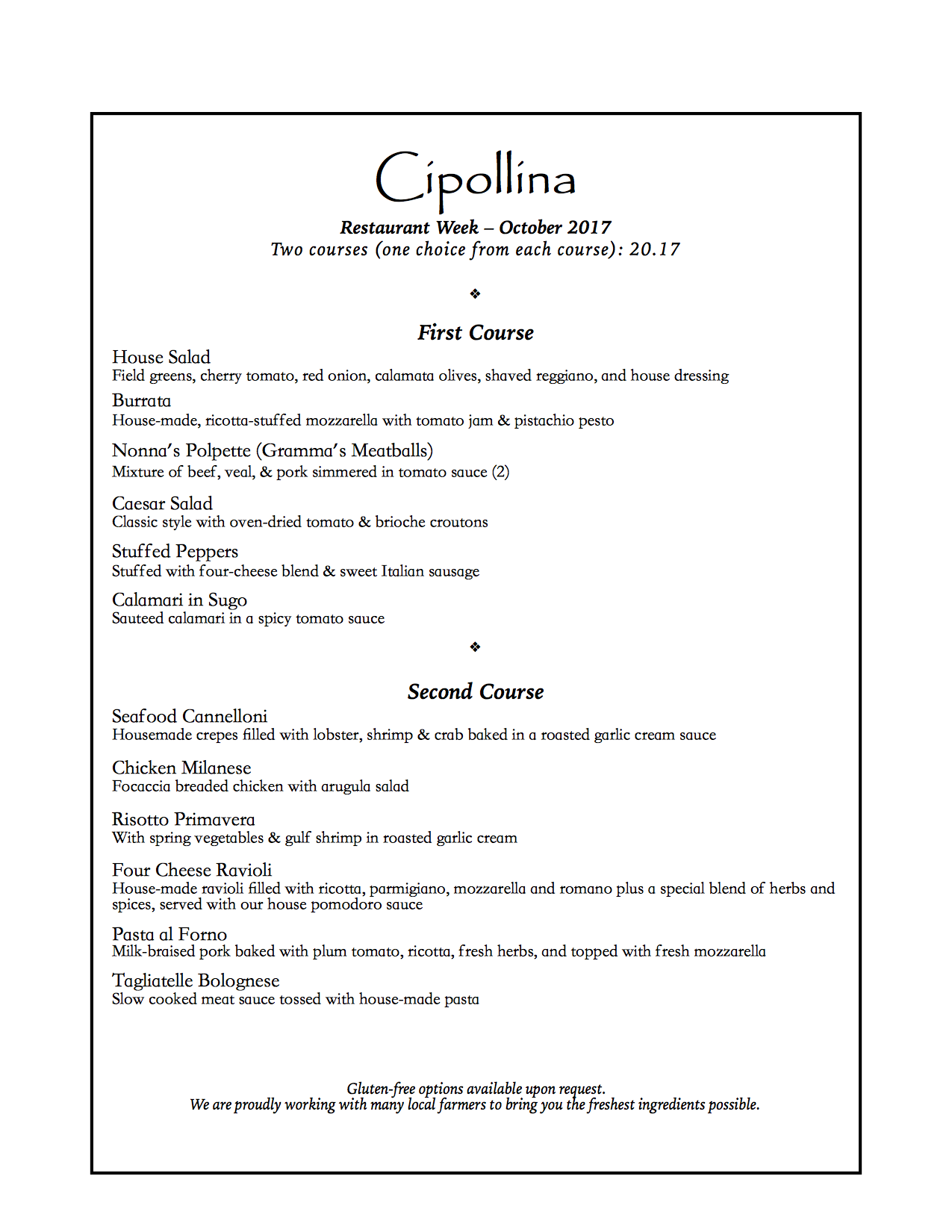 **Please note we will be open on Sunday 10/22 (4–8 PM) and Monday 10/16 (4–9 PM) in recognition of Local Restaurant Week.